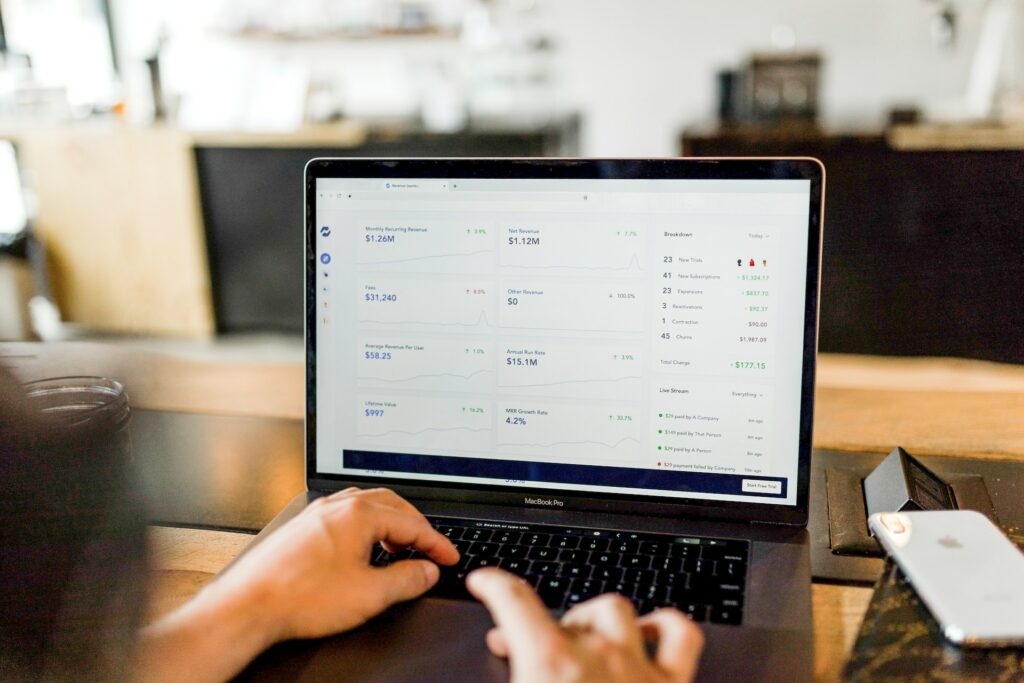 Do you know what persuades your target audience to buy from your ecommerce store? Do you know the reason why your audience behaves differently toward similar offers? A CRO (conversion rate optimization) audit gives you an overview of the entire site and helps you identify funnel leakages and areas of improvement. The examination lays the foundation of a robust, data-driven, and systematic conversion rate optimization process.
Many businesses make the mistake of running CRO programs without a CRO audit. When you do, you end up running one experiment and testing variables that might have the lowest impact. Auditing gives you a holistic picture of where you are and where you'll be after running a CRO campaign.
This actionable guide covers everything you need to know about a CRO audit, how to do it, what tools to use, what techniques to use, and much more.
What Is a CRO Audit?
The conversion rate optimization (CRO) audit is an inspection of your complete website with an aim to identify friction that creates hurdles in conversion. The process is focused on one thing: to find conversion leakages throughout the funnel.
Unless your ecommerce store has a conversion rate of 100 percent (which is highly unlikely), you have conversion issues you need to fix. The average conversion rate of ecommerce stores is 5.2 percent, which means your store converts an average of five visitors out of 100:
The top 10 percent of websites have a conversion rate of 11.45 percent, which is exceptional. The traffic that doesn't convert is wasted effort, a good reason why a CRO assessment is necessary. It provides you with a data-driven and research-based answer on how to improve conversion and what areas of the funnel and your website need improvement.
Here is what a leaking funnel looks like:
You lose potential customers throughout the buyer journey. And a holistic view shows conversion leakages across all marketing channels, traffic sources, funnel stages, and buyer personas. You can't optimize everything at once due to limited resources. It gives you a clear picture of what's happening throughout your ecommerce store and what areas and variables need your attention most and why.
A CRO audit, therefore, examines your website, funnel, buyer journey, analytics, user behavior, traffic sources, marketing channels, and much more. It is a comprehensive end-to-end process that's purely data-driven.
Why Is the Conversion Rate Optimization Audit Important?
There are two ways to run a CRO campaign:
Pick any variable on any page (based on guesswork or data), create a hypothesis, and run an A/B test
Run the CRO audit, inspect the entire ecommerce store, and target the right pages and variables based on their importance and impact on conversions.
What will you choose? Obviously, auditing.
And the reason is simple: It removes the guesswork from the equation. You get a complete overview of your website with loopholes, bugs, friction, and issues that impact conversions. This is entirely data-driven without any assumptions or guesswork.
For example, a CRO investigation will show you why visitors abandon the cart, how to incorporate social proof on product pages, and removing navigation from the checkout page will improve conversions. You can then create hypotheses, variations, and run split tests for optimization.
All the information comes from data extracted from different tools and resources.
And here is how you might approach CRO in the absence of an audit: You pick a variable based on best practices and tweak it in hopes of improving the conversions. You can continue running A/B tests without any solid data-driven foundation.
CRO campaigns and A/B tests are resource-intensive. You need enough traffic to fully run an experiment and reach statistical significance. This is why you have to prioritize experimentation based on the importance and potential of the variable. A CRO audit provides you with a list of all the things that need immediate action, and this helps you prioritize testing resources.
The CRO Audit Process
A conversion optimization audit process involves the following steps:
Set goals
Analytics audit
UX audit
Content audit
Report
Let's explore each step in detail.
Step #1: Set Goals
It all begins by setting clear goals for CRO auditing. You don't have to do an inspection just because your competitors are doing it. This isn't how it should work.
You must have a clear goal with a plan, and you need to know what exactly you want to achieve with it. Setting goals helps you optimize resource spending, and you have a clear path to follow.
You need to answer specific questions such as:
What specific problem or challenge do you want to solve with the CRO investigation?
What pages do you want to examine and why?
What is the reason for auditing the pages or areas you selected?
Do you have the resources (including expertise and tech) to do it?
Technically, it isn't impossible to run a site-wide assessment to identify conversion barriers, but the problem begins when you finish the review and generate a report. You'll end up having a huge list of variables to test across your website.
The minimum A/B test duration should be two weeks. Ideally, you must run an A/B test for one to two business cycles. This means you can only run 26 A/B tests in a year on a given page or element.
This is where you need to prioritize experimentation so you test variables with the highest potential to improve conversions. So, you have to be specific (and choosy) when running a CRO audit. Target specific pages (e.g., landing pages or product pages).
In the absence of setting clear goals, you'll end up having a huge list of variables to test across your website, and you might find yourself clueless.
Here is an example of how to create a CRO audit goal for your ecommerce website:
Audit product page to identify design and layout issues that kill UX and negatively impact conversion rate of the product page because less than 1% of people add the product to the cart.
It addresses a specific conversion challenge you are trying to solve with the help of an assessment so you know the top changes you can make on the product page.
This is how you need to set a goal as the first step toward the CRO audit process.
Step #2: Analytics Audit
Once you know the purpose of the CRO audit, the next step is to analyze the traffic for specific landing pages. The purpose of analyzing traffic is to examine what drives and restricts conversions.
Traffic analysis is the key to CRO audit success because it shows you an overview of the buyer journey, steps they take to convert, including all the micro-conversions, and what issues they face in their journey.
In short, you try to understand what visitors do when they're on your website and what actions they take. And this involves inspecting historical analytics data.
Google Analytics
Google Analytics is the first thing that comes to mind when someone mentions traffic analysis, right?
It doesn't just track and monitor traffic, but it can track conversions. You need to configure it to track conversions. GA4 lets you convert existing events into conversions easily with a single click:
An event refers to an interaction that's triggered when a visitor interacts with your website. Google Analytics records these events automatically for you. But you need to mark events as conversions. Here is a guide by Google on how to do it.
If you haven't set up conversions, it is best to do it now and then wait for a couple of weeks for Analytics to collect data.
Once you have this ready, you can track conversions:
It shows you pages with conversions for your ecommerce store. You need to select the page you are auditing and see how many conversions happen on that particular page.
You can dig a step further by visualizing the funnel that's automatically created in Google Analytics 4 that looks like this:
You can add filters in the Variables column and Tab Settings to adjust your funnel. It lets you monitor visitors on any page in your store and what actions they take. You can switch to other techniques from the tab settings:
You can visualize customer journeys in Google Analytics and see how they move from one page to the next on your website. This helps you understand and compare conversions on the page you are auditing with other pages.
For example, if you are auditing a landing page on your website, you can compare its funnel and conversion with other landing pages you are using.
You must analyze other critical data about your traffic from Google Analytics, including:
Entry and exit pages
Visitor demographics
Traffic sources
Device and location
Day-wise conversion and click report
You need to analyze all this data critically with a focus on your goal. Draw inferences by answering key questions such as: Do visitors from a specific device or location have a lower conversion rate? Do visitors referred from a specific page convert better than other referral pages?
Google Analytics is a powerful tool, it all comes down to how effectively you use it.
Behavioral Analytics
Google Analytics tells you a lot of things about the traffic and visitors but it lacks a few key features. For example, it will show you that a certain landing page has a low rate of conversion and it isn't doing well, but it won't tell you how visitors interact with the page in terms of scrolling and clicks.
This is a reason you need behavioral analytics tools to dig deep and analyze visitor behavior.
Behavior analysis shows you what actions visitors take on your website. This is something Google Analytics won't tell you, and you might need to use a behavioral analytics tool like Hotjar or Crazy Egg.
If you aren't using any behavioral analysis tool, you need to grab one and start tracking user behavior. Let the tool run for a good one to two weeks and then analyze the landing page you are auditing.
Make sure your tool has heatmaps and session recording features. A CRO audit is incomplete without a heatmap and recordings.
Here's why…
A heatmap lets you graphically analyze how users interact with landing pages. It shows you scroll map and click map like this:
It shows you where visitors click, how deep they scroll, and where they spend most of the time on a specific webpage. If, for example, you are auditing the product page of your ecommerce store, a heatmap will tell you whether visitors see and click the Add to Cart button or not.
Couple this useful data with session recordings and you can visualize browser sessions and end-to-end user journey. You'll see the recording of cursor movement, clicks, and scroll on a webpage like this:
You get video recordings of the complete sessions that let you find hurdles in conversion by answering key questions like:
Where do visitors spend the most time on the landing page?
Where do they click?
How deep do they scroll?
Do visitors interact or click the CTA?
Is the CTA where visitors spend the most time?
You can go a step ahead and run a survey on your website via your behavioral analytics tool. Asking direct questions will help you figure out what stops visitors from converting. All the behavior analytics platforms offer feedback and survey tools.
For example, if the heatmap shows that the majority of the users on your product page don't scroll more than 25 percent of the page. You can run a survey and ask visitors on that specific product page what stopped them from scrolling down or what they didn't like on the page.
This will make your conversion audit powerful and useful.
Record the data from both types of analytics in a meaningful way in a spreadsheet.
Step #3: UX Audit
User experience (UX) drives conversions. If everything else is in the right place, but you fail to make it easy for the visitors to get what they want, it won't work. Everything will fall apart.
The UX means one thing: How easy it is for the visitors to interact with your website and do what they want to do. A poor website design kills UX, and the result is a high bounce rate and low conversions:
These six top reasons why a visitor will leave your website are all related to UX. And this means even if you are doing all the right things (great content, images, product description, 360-degree product images, social proof, prominent CTAs, quick checkout process, etc.), you might still have a poor rate of conversion if your site has a poor UX.
Your website might look visually pleasing and beautiful, but it might have a poor UX that has different characteristics that aren't always related to design:
So, you need to check your landing page with a focus on UX and answer the following questions:
How useful is the landing page you are examining? (Useful)
Is moving around from above the fold to the bottom of the page easy, and can visitors switch between linked pages easily? (Usable)
Can visitors find what they're looking for? Does design provide them with visual cues to find CTAs? (Findable)
Is the landing page (or product page) credible? Are there any elements that boost the credibility of the page and/or your business? (Credible)
Is your page accessible for differently abled individuals? Does the page follow W3C standards? (Accessible)
Is the webpage compelling and visually pleasing? Is it a kind of page where visitors want to spend time and take action? (Desirable)
Does the webpage deliver any value to the visitors? Are there any elements that can be removed without hurting the value? (Valuable)
It gets challenging to find the right answers to most of these questions. User experience can be best measured with the help of usability testing and surveys because anyone else (other than the users) can't tell what the experience is like.
Usability Testing
Usability testing lets you better understand UX from the user's perspective. Session recordings are a way to see how visitors interact with your website. Other usability testing methods include:
5-second test
First-click
Tree testing
Card sorting
Eye-tracking
Observation
Surveys and interviews
Tools like User Testing and UsabilityHub let you monitor UX and answer all the questions listed above. These tools, however, will show you (in most cases) what users liked and didn't. For example, first-click testing tracks if visitors can identify where they have to click to convert. The test will measure and show you results like this:
But it won't tell you why users couldn't click on the right button.
This is where you need to conduct surveys and interviews to better understand user experience. Interviewing is quite helpful because it lets you dig deep and find answers to questions that tools fail to answer.
You need to review the page for UX and prepare a document with all the details. The idea is to find user experience issues as poor UX is one of the key reasons for the low conversions.
Here is a list of the elements that you must monitor at this step:
Navigation
Calls to action
Forms
Checkout process
Clarity
Visual appearance and visual cues
Whitespace
Above the fold
Media and graphics
These elements are directly related to UX and have a strong influence on how visitors interact with your website.
Step #4: Content Audit
Content is the most crucial element of your website. Content and UX complement each other. Great UX with poor content or vice versa won't work for any landing page or website.
The landing page on your website is the most crucial page and this is where copy matters the most. A landing page is for lead generation, so this could be a product page, sales page, squeeze page, or any other marketing page. And each of these pages has three key sections that you need to check:
Headline
Description
Call to action
Headline
The headline or the title is the key element that requires special attention. One of the first things that visitors see on a page is the headline (or title). It needs to be catchy and must grab the visitor's attention immediately.
According to the father of advertising, David Ogilvy:
"On average, five times as many people read the headline as read the body copy. When you have written your headline, you have spent eighty cents out of your dollar."
People will only read the body if they like the headline and if it grabs their attention and forces them to continue reading. If it fails, they'll leave without conversion. And this is independent of UX and design. A well-designed landing page with an exceptional UX doesn't guarantee visitors will read the headline and act.
So, how to examine the headline and figure out if it is being read or not?
Here are a few key questions, metrics, and tools you need to use to analyze the headline:
Is the headline the most prominent element on the landing page?
Does it grab user attention?
Is the title relevant to the product for the ecommerce product page?
Is the headline relevant to the content and other elements on the landing page? For example, if your headline says "gluten-free product," do you have a gluten-free product on the page?
Check heatmaps to see how visitors interact with the headline and if they scroll past the headline or not?
Check the bounce rate of the page being audited. A high bounce rate means a lot of visitors leave the page almost immediately, which is an indication that they fail to relate to the headline and aren't interested in moving ahead.
You need to examine the headline with relevance to the traffic, too. The traffic must be relevant to the landing page because irrelevant traffic will do nothing but lower the conversions.
Here is an example:
When auditing headlines during the process, don't forget to monitor traffic relevance. This is a key issue that ecommerce businesses face because they forget to either update the ad or product page and end up having a poor rate of conversion.
Description
The description is the copy or body of the page that visitors read after the headline. For a product page on an ecommerce store, it is the product description. On a landing page, it is the body copy.
During the content audit process, you need to first assess the headline and look for issues in the headline. And then move ahead toward the description because it is secondary. Visitors only read the description once they approve the headline.
The primary element to check here is the description-headline relevancy. Is the description relevant to the headline and explains the benefit(s) promised in the headline?
The headline, description, and offer on the landing page must be relevant. A common reason for the low conversion rates is related to irrelevance. Your primary job is to identify irrelevance and point it out.
CRO auditing an ecommerce product page requires special attention to product description. Does the product description cover all the details? Does it address all the relevant questions?
Research shows that 82 percent of users make purchase decisions on the basis of product description and specifications:
Other things users prefer to see include:
Product images and video
Product reviews from customers
Ratings
FAQs
Comparison charts
Here is a checklist to analyze the description of a landing page:
Is the description relevant to the headline?
Does copy focus on benefits?
Is it easy to read and easy to skim?
Have you added social proof?
Is there any missing point in the description?
Does the copy contain customer reviews and ratings?
Does it contain bullets and subheadings?
Is there an FAQs section?
Heatmaps and session recording tools help you get a better idea of how visitors interact with the content. Better yet, customer surveys and interviews will help you find issues in the description that bother users.
Call to Action
A call to action is a must-have, and the last thing you need to review in the content audit step. The UX audit process examines the design and visual appearance of the CTA buttons; its text gets analyzed at this stage.
The CTA text must be relevant to the headline and description. This includes both text and button CTAs. Here is a checklist to assess CTA text:
Does the CTA text relate to the headline and body content?
Does it use a power word?
Is text compelling enough to grab attention and drive clicks?
Does the text tell users what will happen after they click?
Click map is the best tool to see how website visitors interact with the CTA text and button. A low CTR means one of the two things:
The CTA isn't visually pleasing and fails to grab visitor attention.
The CTA grabs the attention, but the text fails to persuade the visitors to click and convert.
It isn't a straightforward task to pinpoint the exact issue with CTA and this is a reason to use usability testing and customer surveys at this stage.
Now, it's time to sort the content audit data with the complete report in terms of importance and conversion impact potential for further action.
Step #5: Report
Finally, you need to prepare a report with a plan of action with all the data you have collected. A detailed CRO audit report indicates two key things:
The top barriers to conversion are on the audited page.
Data-driven reasons why these barriers restrict conversions and how removing them will improve conversion rate.
This report is then used as the basis of the CRO process when you create a hypothesis based on the report and run an A/B test for verification.
Ideally, you need to use an Excel spreadsheet for the report. List all the conversion barriers with their potential to increase conversions so they can be prioritized easily:
This type of report simplifies creating a solid plan of action for the optimization process. You'll get a data-driven set of proposals for hypothesis development with a few tweaks. It is a good idea to create separate reports for UX, traffic issues, and content with clear instructions on the potential for each section.
Conversion Rate Audit Tools
Here is a list of the best CRO audit tools you should have in your tech stack:
Todoist for goal setting and monitoring
Google Analytics for analytics
Mixpanel for advanced analytics
Hotjar for behavioral analytics
Crazy Egg for behavioral analytics
User Testing for usability testing
UsabilityHub for user testing
SurveyMonkey for conducting surveys
Skype for interviews
Google Sheets for reporting.
Is it necessary to use these tools? Yes.
The more data-driven your conversion audit will be, the better. The whole idea of conducting a detailed examination before running a CRO campaign is to ensure you don't end up making decisions on mere guesswork. Your hypotheses and experiments must be based on data (backed by rationale) and not just your judgment.
When you are using the right tools, they'll help you in two ways:
You will work with data because apps and tools don't use guesswork or judgment.
You'll save time and resources.
Needless to say, CRO auditing can't be done manually. You can't even track conversion rates without a tool.
So yes, using the right tools for conducting a conversion examination is essential.
CRO Audit FAQs
Still have questions about the conversion optimization audit? Here is a list of the frequently asked questions with answers:
Is a CRO audit necessary?
Yes, it is especially if you are planning to run a CRO campaign.
A CRO review provides you insights and shows a clear picture of the current website standing in terms of conversion rates. It finds barriers to conversion using a data-driven approach. You can then address issues by creating hypotheses and A/B testing.
Is the CRO audit different from the CRO process?
Yes, CRO audit and CRO process are two different phases of the optimization strategy.
The audit is the first phase that helps you critically examine the desired page or even your entire website for conversion issues. It lays a data-driven and research-based foundation for CRO experimentation. It is conducted once and you'll have enough data for the rest of the year or a couple of years.
The CRO process is the next phase, which is based on the assessment report. It is the step where you analyze each outcome of the report, analyze it further using data, create and prioritize the hypothesis, run the experiment, and finalize the variation. The optimization process is continuous where you run one experiment after another to keep improving the conversion rates.
Should I do a conversion rate optimization audit on the homepage?
Yes, you can if you are using the homepage for lead generation or sales.
If your homepage is just an information page and it isn't used for macro conversions, you shouldn't waste resources on its assessment.
Most websites use homepages as information pages instead of landing pages. And this is a reason why it doesn't make sense to run a CRO audit on your homepage. You need to run it on high potential pages where conversion happens.
For example, it makes sense for an ecommerce website to check its product page because this is where visitors have to make the decision to buy the product. Homepages of ecommerce websites mostly have links to internal pages and product categories so it isn't viable to do a CRO investigation there.
Should CRO audits always be done on a landing page?
Audit any page for CRO you use for lead generation and sales. This definitely includes landing pages because they are used for conversions and sales.
There are also other types of pages that you must examine such as product pages for ecommerce, checkout pages, pricing pages, and all types of marketing pages.
How do you know which page to examine?
Any web page that's created for macro conversions has a low rate of conversion means you have a conversion problem that you need to fix. This is how you identify the page and create a CRO audit goal.
Should I do a conversion rate optimization audit in-house or outsource it?
Ideally, you need to outsource the CRO audit to have an independent agency examine your website and web pages.
If you have the right team, tools, and resources, you can do CRO audit in-house.
The biggest reason why you should outsource it is that someone outside your organization with a new perspective and no biases will do it. And this is the whole idea of an audit: to have an independent examination.
You'll get an assessment from someone who has no stake in your business, design, UX, or anything else.
Get Started with Ecommerce Conversion Rate Optimization (CRO) Audit
Now that you know the complete CRO audit checklist, it is time to get started. You know the complete process and can get started immediately. Follow the guide above by starting with setting the goal, then inspecting analytics, UX, and content, and finally preparing a report for further action.
Don't forget to use the tools listed in this guide; they're nothing but essential for a reliable and authentic CRO audit.
If you don't have the resources and team, you can outsource the conversion rate audit to an agency, which will do it independently.
We, at Conversion Team, offer ecommerce businesses two types of audits: Conversion and analytics. The conversion audit is the most comprehensive assessment we do, and it includes an analytics audit.
Click here to get in touch with us and see how we can help you increase the conversions for your ecommerce business with our end-to-end CRO audit service. You'll receive a detailed report with actionable insights and what steps to take to improve conversions.